My Generation was first established in 2010 by founding members Mike Carlysle and Dave Thompson.  Their goal was to play great classic rock that everyone would enjoy. 

In 2011 they signed on lead guitarist Tom Taschler, and a year later added bassist Russ Norris to complete the lineup. 
Mike Carlysle made the difficult choice to relocate in 2018, and Dave Bynum has joined as his replacement on drums. 

This four-man band of brothers delivers an exciting collection of iconic hit songs from the 60's, 70's, 80's, and 90's that'll always keep you rockin'.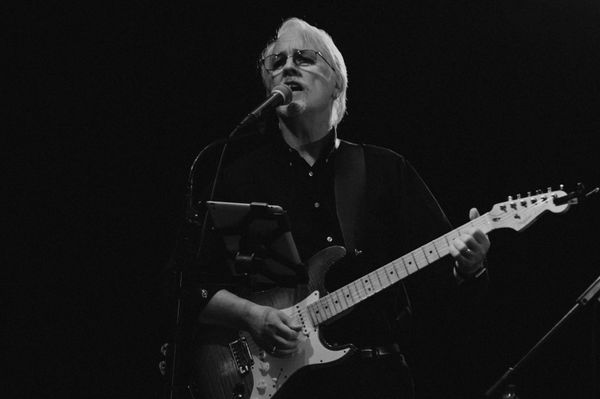 Dave got his first guitar in junior high school and was soon invited to join a friend's band (The Trybe - with matching paisley shirts - how 60's!). He played many school and community dances and "battles of the bands" throughout high school.
In college he made the difficult choice to sell all his gear in order to pay for tuition one semester, and transitioned to acoustic solo and duo coffeehouse gigs. He also appeared in a number of plays and musicals.
Life intervened, and the guitar was put away until he moved to northern VA. Dave sang and occasionally played guitar with a local show choir, the Alexandria Singers, for several years. When his wonderful wife gave him a Fender Strat as a Christmas gift, he began searching for "the right bunch of fellows."
It took a while - for the past 17 years he's played with a wide variety of musicians. That "right bunch of fellows" finally came together as My Generation in 2010.
Dave listens to everything from rock to Broadway show tunes, country to jazz, but is most influenced by the classic rock he grew up with. He says making music with his good friends in My Generation is simply "too much fun."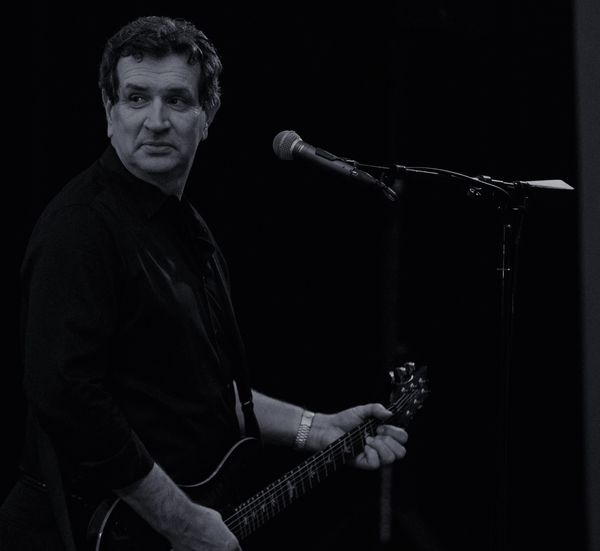 Like so many others, Tom's life was transformed as a youngster by watching the Beatles on the Ed Sullivan show. It was music all the time after that.
Tom started out playing trumpet and then became a bass player. He worked in everything from rock power trios to jazz big bands to marching bands. He won best bassist at competitions while still in high school. Upon hearing the guitar solo in Led Zeppelin's "Heartbreaker", he immediately jumped over to the six-string variety and hasn't looked back since.
His love for guitar driven hard rock, especially that of Led Zeppelin, Rory Gallagher, the Who, and Tommy Keene lead him to take up guitar and he started doing live and session work throughout the Washington DC area. During the early 80's he audio engineered at some of DC's most venerable clubs, including the Psyche Delly, Desperados, the Wax Museum, and the Bayou, while working with artists like Martha Reeves, Stevie Ray Vaughn, Catfish Hodge, and Root Boy Slim.
He has spent a good part of his musical life as the lead guitarist of power pop/punk pioneers Debris, performing in hundreds of gigs as well as releasing several records and CDs produced at Inner Ear Studios in Arlington. Several of his highlights with Debris were opening for the likes of Hootie and the Blowfish, Jimmy Thackery, and selling out Jammin's Java on a week night!
Tom likes to contribute tones that are faithful to the original licks but with his own influences. He loves playing the broad variety of songs from the 60's through the 90's since they are the ones he grew up listening to over the years. Tom says "playing in MGB is complete fun and I love seeing the audience singing along and dancing to the songs we enjoy playing so much."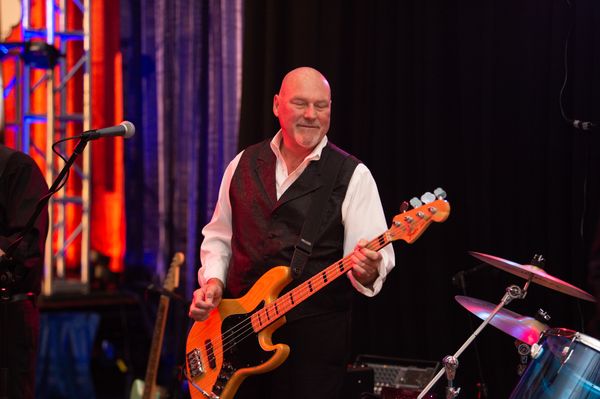 Russ started playing the guitar at 14 and picked up the bass a couple of years later. Since then he has played in numerous bands in the Northern Virginia and Norfolk areas. His musical tastes run towards Americana themed music. He auditioned for My Generation in April of 2012 and was impressed by the musical talent of the group. This is his first time playing in a classic rock band. When asked to describe My Generation's music, he will say "you will know the words to every song we play." Russ favors Jazz style basses and Mesa Boogie amplifiers.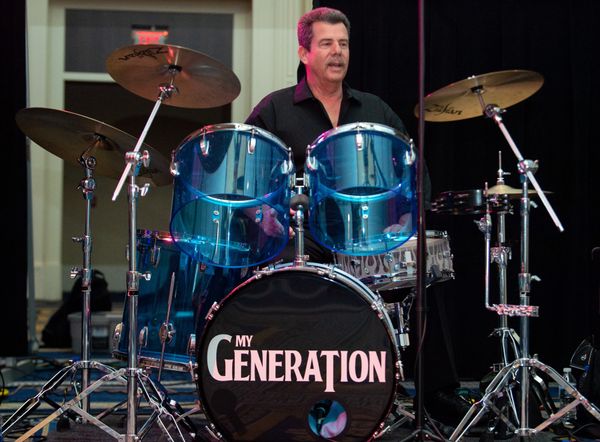 Dave received his first snare drum and began taking private lessons over fifty years ago. He immediately discovered he had a passion for percussion and the purchase of a complete drum set was soon to follow. He was involved in every band class available while attending school including Symphonic Band, Marching Band, Jazz Band and of course, outside of school, he played in rock & roll bands.
In the 70's and 80's Dave played with a variety of local rock & roll bands, performing at many of the area's clubs and venues. Over the years he has also performed session work for several artists at recording studios such as Arrest Studios in Washington, DC, Inner Ear Studios in Arlington, VA, and Odessey Studios in Waldorf, MD. In the 90's, Dave met Russ Norris, MGB's current bass player, and performed in a few different bands with him on and off over the next several years.
Dave and his wife enjoy going to local establishments to see live music and a few years ago had the opportunity to see MGB. They both thoroughly enjoyed the band, their talent and song catalog, so they would make it a point to see them whenever they played in the area. The band had an opening when their original drummer and band leader moved out of the area, and as luck would have it, Dave ran into Russ and was invited to audition for the band. He was thrilled to be accepted into the band and is looking forward to performing with them for many years to come.
Dave's musical tastes include R&B, rock & roll, funk, jazz, fusion, and progressive music.